Warning:
As of now, it looks like Portia is
fully booked
in September and has only
2 days with openings left
in October.
Don't want to wait for Portia? Or want to pay less and still get high quality work?
Get an appointment sooner, and for less money, by booking now, with one of her other artists! They've all received help and training from Portia! 😊👍 So you'll still be in good hands!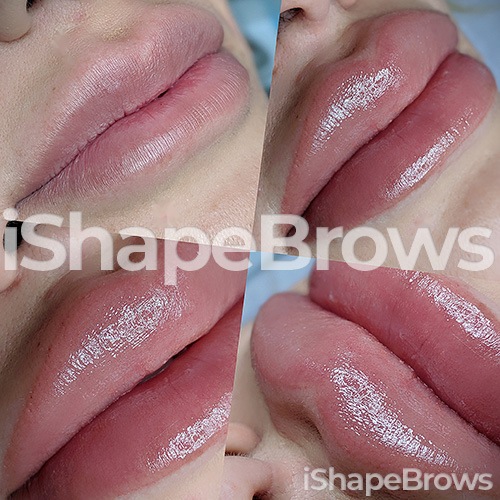 What is lip coloring (shading)?
Lip shading is a form of makeup to give your lips a permanently natural fullness. The lip shading is colored in stages from the edge of the lip to the center, to make your lips look full and plush.
How is it done?
First, you'll pick the color you want from a number of available pigments. Once you've picked the color you like, a tool is used to add layers of color to your lips. Before the application, a numbing creme is used to ensure that the procedure is mostly painless.
How long does it last?
As with many other of our permanent makeup procedures, your lip shading will last as long as 1 to 2 years depending on how you care for your lips, your lifestyle, and your skin type.
Changes after healing
There will usually be a 40-60% fade of the color in your lip shading after healing has completed, which is approximately after 7 days. You'll be left with a beautiful more subdued color on your lips.
Does it hurt?
We do our best to make sure that none of our procedures are painful. We use high-quality numbing cremes. After the numbing creme has been applied, most of our patients are surprised at how little they feel!