Warning: As of now, it looks like Jeneta is fully booked in November and has <6 days with openings left in December.
Below Are Beautiful, Natural Lip Blushing Results For Jeneta's Clients!
to see more photos of Jeneta's work, visit her instagram page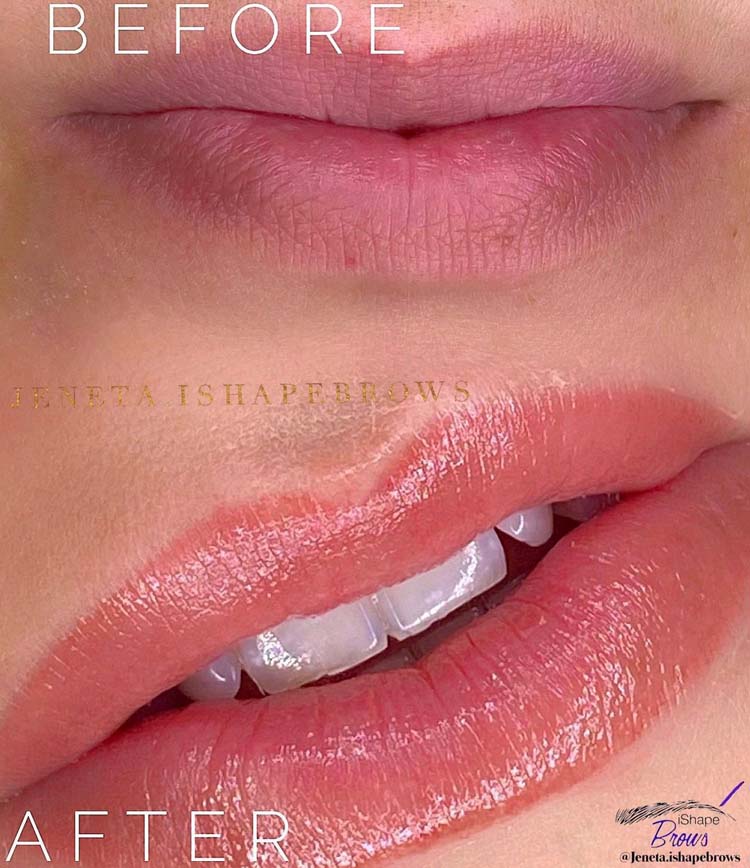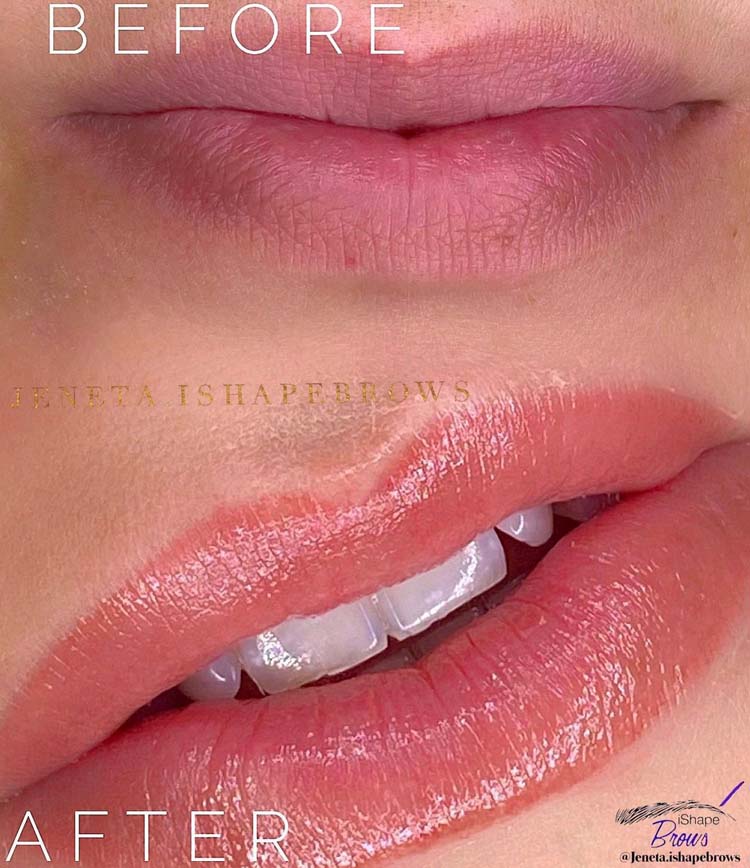 What is lip blushing?
Lip blushing is a form of permanent cosmetic tattoo that enhances the lips' natural tint and shape, giving them a soft natural look.
Blushing is designed to define and outline your lips, so they look fuller. Your lips aren't really any fuller, but blushing gives the illusion that your lips are fuller.
Who is Jeneta Sefo?
Jeneta is originally from Lithuania, but she grew up in Germany. So, in addition to English, Jeneta is also FLUENT in German! If you happen to speak German, she loves to speak it whenever she can!
Because of her beautiful work, Jeneta is quickly becoming one of the hottest artists in Las Vegas.
Jeneta traveled around 5,731 miles ✈ to get certified in lip blushing from one of the top artists in the world
Lithuanian artist Veronika Linkuite is considered one of the best PMU artists in the world for lip blushing.
In 2019, Jeneta traveled around 5,731 miles to Lithuania to get certified by Veronika.
That's why Jeneta is one of the best artists in Las Vegas for the lip blushing technique.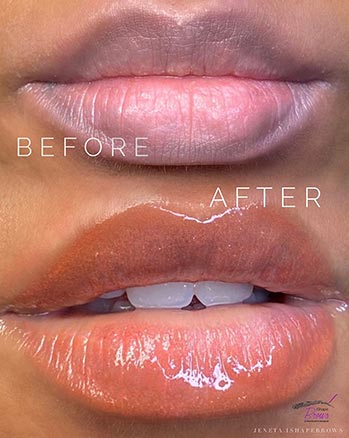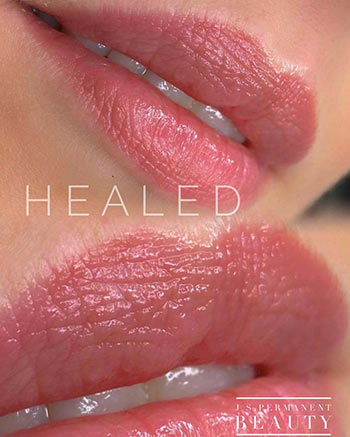 Above: The above client results help show you the kind of results you will get when you choose Jeneta. The 1st picture is right after the procedure. After healing, the color will soften to a gorgeous soft hue.
How is lip blushing done?
Step #1: First, you'll pick the color you want from several available pigments.
Step #2: Before the application, a numbing creme is used to ensure that the procedure is mostly painless.
Step #3: Once you've picked the color you like, Jeneta will use a machine tool to add layers of color to your lips.
Aftercare: You must follow the lip blushing (shading) aftercare so that your lips heal perfect.
Right after your blushing treatment is completed, your lips will be a little swollen. But after a few days, the swelling will go down.
Also, right after your treatment, your lip color will look a little dark. But as the lips heal over 7+ days, the color fades 40-60% to a gorgeous soft hue.
How long does lip blushing last?
Technically, lip blushing is permanent. But like all permanent makeup, the blush tattoo will fade in 1 to 2 years. (How long the blush tattoo lasts also depends on how you care for your lips, your lifestyle, and your skin type).
To keep the perfect soft lip color, you should try to come in for a touch-up at least once per year. The price for your touch-up varies depending on how long you wait. If you look at prices below, you'll see the different prices for a touch-up after 3-5 months, 6-9 months, and 9 - 12 months.
With good care and touch-ups at least once per year, your lip blush will last as long as you want it to!
Does lip blushing hurt?
We always get this question! 😂 At iShapeBrows, we always do our best to make sure that none of our procedures are painful. That's why we always use high-quality numbing cremes.
After the numbing creme has been applied, most of our patients are surprised at how little they feel!