On Average Our PLANT-BASED Teeth Whitening System Will Get Your Teeth 5 - 14 Shades Lighter
We Use Davinci Teeth Whitening Systems, A SAFE & FAST Way To Whiten Your Teeth
Our Davinci system uses natural plants and minerals; so it's safer for your body, teeth, and gums than many of the harsher teeth whitening systems used by other teeth whitening services.
Our Owner Has 17 YEARS Of Dental EXPERIENCE, So You Can Feel Confident Your Teeth Are In Good Hands
Prior to opening iShapeBrows, Portia worked for Summerlin Orthodonist, Robert Thalgott putting braces on kids and adults.
She also worked for and managed orthodontist offices here in Las Vegas, such as: Griffiths & Simister, and Feller Orthodontics. She was often the top requested assistant at those offices for putting braces on clients.
Prior to moving to Las Vegas, Portia also worked in orthodontics offices in San Diego.
Prior To Moving To Las Vegas, Our Owner Also Worked In Orthodontics Offices In San Diego, California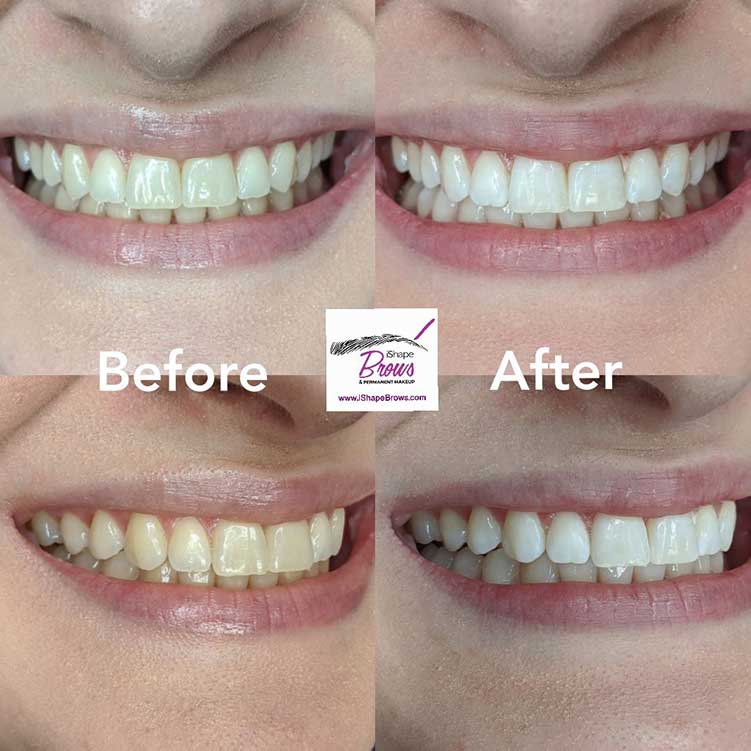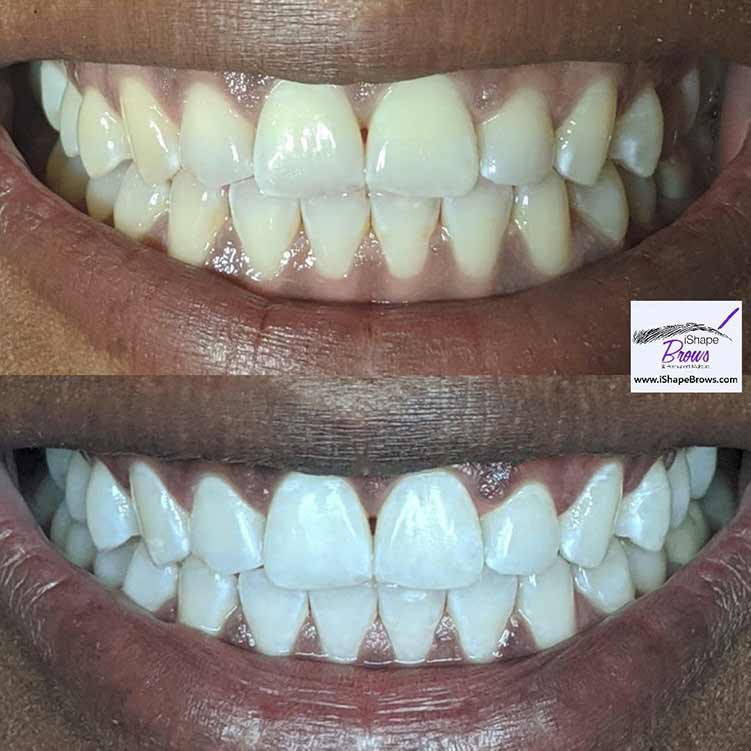 Our Owner Has Personally Trained Each Technician At iShapeBrows
In addition, each technician is also individually certified.
Don't Wait To Get A BRIGTHER, WHITER SMILE! You've Been Wanting To Do It! This Is A PERFECT TIME For You To Get Rid Of Yellowing Teeth So That You Can SMILE WITH MORE CONFIDENCE!
For A LIMITED TIME, If You Book Your Teeth Whitening TODAY, Your Second Visit Is FREE! (Note: This Offer Cannot Be Combined With Other Discounts)
Don't Miss Your Chance To Get TWO SESSIONS OF ALL-NATURAL, PLANT-BASED Teeth Whitening FOR THE PRICE OF ONE Visit!
Once This Offer Expires We May NEVER Bring It Back Again; So Book Your Appointment NOW, BEFORE This Offer Ends
So Book NOW; And Get Teeth 5 - 14 Shades Lighter Without ANY Harmful Chemicals & Solvents, Just Plants & Minerals