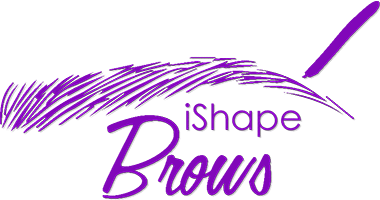 Perfect Microblading & Natural Permanent Makeup
What are the steps to become a Microblading Artist?
Becoming a microblading artist typically involves the following 7 steps.



Find a trainer : The first step to becoming a microblading artist is to find a trainer with work you like.

Make sure the trainer is: friendly, knowledgable (10+ certifications in many procedures), experienced (at least five years of experience), and provides after training support.

Need help finding a trainer? Try using the trainer search on the American Academy of Micropigmentation website.

You can also find trainers via the Society of Permanent Cosmetic Professionals website.


Complete a Microblading or PMU Training Course: To become a certified microblading artist, you must complete a training course. These courses will typically include both theoretical and practical training, teaching you the necessary techniques for microblading, as well as providing you with knowledge of safety and hygiene procedures.


Practice: After completing the training course, you will need to practice extensively to hone your skills and gain experience. FIRST, practice on practice skins. Don't practice on a person until you've learned the appropriate pressure and depth to work at. After you master practice skins, you can start to practice on yourself, friends, or family members, but make sure you follow safety protocols.


Complete your models: Typically, before giving you your Certificate of Completion, your trainer will require pictures of your results after working on models (e.g. people who come to you knowing you are still learning). Don't work on people at home! It is not sanitary.

If you need a sanitary location to use to practice on real people, contact us to start your apprenticeship. Then, you can use our location to work on your first practice clients.


Certification: Once you have completed your models and any other steps stipulated by your trainer, you will get your certificate of completion. Certification verifies your knowledge and skills.


Get a License and Insurance: If you apprentice with us, we will help you with this step. Depending on your state, you will likely need a license to practice microblading. It is IMPORTANT to check with your local health department to get the list of all types of required licenses and insurance.


Marketing and Networking: Finally, you need to promote your services and build a network of clients. Your marketing should showcase pictures of your work. Also, you should provide friendly, helpful customer service to attract and retain clients.

When you apprentice with us, we will help you with your marketing.
Becoming a successful microblading artist takes time and dedication, but with the right training, practice, and marketing strategies, it is a rewarding and fulfilling career that makes good money!
After you finish your training, come to Portia for your apprenticeship! 😀
After you finish your training, iShapeBrows offers a 6-month microblading and PMU apprenticeship program for new microblading and permanent makeup artists! The Clark County Health Department requires that you take a 6-month apprenticship with an approved mentor before you can start practicing in Las Vegas.