iShapeBrows is located inside of Hue Luxe Suites off of Flamingo, East of the Summerlin's Siena Golf Community
Coming from anywhere in Summerlin, take Town Center to Flamingo Road. Then head eastbound on Flamingo road. We're in the same shopping center as Target.
Address & Google Maps Link: 4245 S Grand Canyon Dr Ste #117, Las Vegas, NV 89147. (Scroll down for more directions.)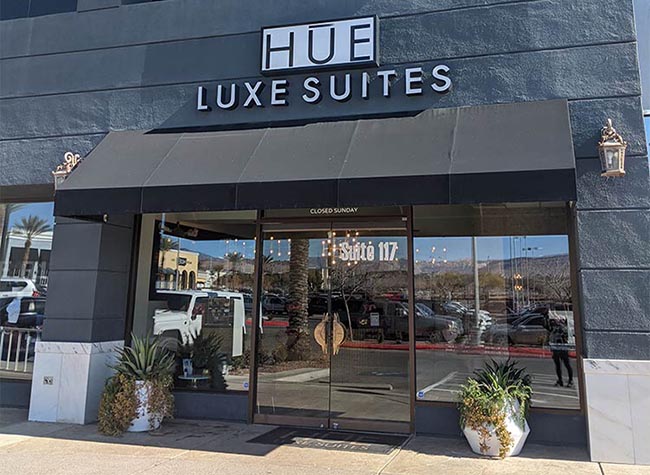 Here are 7 reasons why iShapeBrows over 1,379+ clients have considered iShapeBrows to be the Best Microblading in Summerlin & Las Vegas
#1: 5-Star Yelp Reviews
Researching client reviews is the first step before booking.
iShapeBrows has 91+ positive 5.0 Yelp reviews, with an impressive pool of loyal returning clients. Some of them travel from all corners of the globe to attend their months-in-advance bookings.
#2: Microblading Tailored-to-You
Because no client is the same, iShapeBrows takes the time to understand your personal wants and needs. Although each appointment lasts up to three hours, it's a small price to pay for long-lasting microblading that accentuates and enhances your natural features. Clients praise iShapeBrows for offering helpful advice before, during, and after your treatment – from avoiding heat on the treated area to delaying rigorous workouts for after healing is complete.
#3: Natural Look Guaranteed
Because microblading results are semi-permanent and generally last up to several years, iShapeBrows places importance on crafting natural-looking brows that suit individual clients' face shapes and proportions. This grants clients the perfect base to apply and enhance their brows with makeup should they desire.
#4: Perfectly Filled with No More Gaps
Each appointment with iShapeBrows involves an initial in-depth consultation process to uncover the client's personal wants and needs. From there, they work meticulously to not only shape their client's brows perfectly, but also ensure there are no gaps to achieve that filled eyebrow look.
#5: Long-Lasting Microblading
With long-lasting microblading that lasts up to two years, it's no wonder iShapeBrows is known to be the best microblading company in Las Vegas. What's more, they offer touch-up discounts for clients who return for microblading within two years of their initial appointment.
#6: Tattoo or Permanent Makeup Cover-Ups
For clients who have already looked to enhance their brows with services that have yielded undesirable results, iShapeBrows could be the microblading saving grace. By closely analyzing the work already done, iShapeBrows can turn even the most botched brows into a sight of beauty. Whether the pigment is too dark or the brow shape doesn't suit the client, a botched job can be concealed with techniques like microshading. However, it's important to bear in mind that this normally only works if the prior microblading job has minor imperfections and is still mostly symmetrical.
#7: Continuously Growing and Learning
With more than 5 years of professional microblading experience, 565+ treatments completed, and over $10,000 spent in microblading training – iShapeBrows is still not done learning. Their team is constantly looking to learn the latest microblading and natural permanent makeup trends to ensure their clients are in the best beauty hands in the business.
If you're looking for long-lasting microblading from the best microblading in Summerlin, we urge you to book your appointment with us here at iShapeBrows! Don't risk your face on someone with less experience! Make the choice you won't regret! You can be confident we have the experience and the skills to do a BEAUTIFUL job on your permanent makeup!
Get directions to iShapeBrows by clicking "Directions" on the upper-left corner of the map
Google Maps Link: 4245 S Grand Canyon Dr Ste #117, Las Vegas, NV 89147.